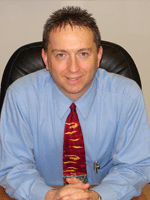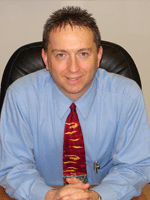 Agent
My journey to the insurance industry technically began as a smart-mouthed 16-year old. The year was 1988 and I began working for my father over the summer. I think it lasted one week before Dad fired me because I thought I knew everything about the industry. After all, I was 16 and at that time, Dad would have "only" had 32 years in the insurance industry. I went on to graduate from Shippensburg Area Senior High School, class of 1990, and furthered my education by graduating from Shippensburg University with a degree in Business Education, class of 1994. I spent the next three years as a substitute school teacher, both daily and long-term, for a variety of Districts. However, it was in 1997 that I made the best professional decision of my life and went to work for Dad; this time with a different attitude. I never looked back.
I currently hold a license in both property/casualty and life/health and though my primary duties are to make sure the lights come on or make sure the coffee is stocked, I still enjoy talking with people about their insurance needs. Though times have changed pertaining to the industry, especially how we conduct business, the importance of service has not.
Within the insurance industry, I've been fortunate enough to continue my education. I have obtained the L.U.T.C.F. (Life Underwriter Trainer Fellowship) and F.S.S. (Financial Service Specialist) designations. Outside the insurance industry, I am a member of the Orrstown Lodge 262 Free and Accepted Masons and the Shippensburg Scottish Rite Club.
Finally, in a bit of irony, the insurance industry is somewhat responsible for meeting my wife, Kimberly. In February, 2001, an insured recommended I contact one of their employees at that time. I decided to make the call and eventually we went on a blind date. Little did I know that that phone call would be to my future wife as we were married June, 2005. Currently we reside in Shippensburg with one family member, Morty, our rambunctious Tabby cat. Let's go O's!
Pennsylvania Insurance Quotes